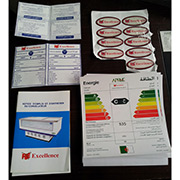 Our OEM Service for Algeria Customers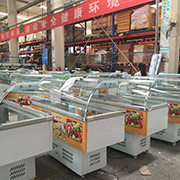 Our OEM Service for Iraq Customers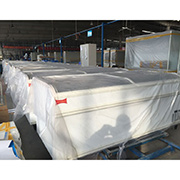 Our OEM Service for Fiji Customers
OEM/ODM Capability:
Understand customer's requirements very well, design and produce according to customer's requirements, strict quality control and fast delivery time.
Number of Production Lines:
6
Size of Factory in Square Meters:
46690
Factory Size in Square Feet:
502565
Staff Details:
Production Staff: 200 to 249
QC Staff: 5 to 9
R&D Staff: 10 to 19
Years of OEM/ODM Experience:
5
Design Services Offered:
Yes
Details of Design Services Offered:
We can design products according to customer's requirements.
Details of Buyer Label Offered:
We can supply customer logo, name plate, color sticker and instruction manual all with customer logo.
Materials/Components:
Imported key components
Strict material and components inspection standard procedure for purchasing contract review and approval.
Machinery/Equipment for OEM/ODM:
CNC bending machine
Plasma cutting machine
CNC punching machine
Shearing machine
Foaming machine
Painting production line
Laser cutting machine
Safety performance testing instrument
Refrigerator type laboratory
Leak detector
Monthly Capacity:
6,000 to 6,999Sets
Monthly Output:
4,000 to 4,999Sets
Minimum Order:
1 to 99Sets
Major Markets Served:
Eastern Europe
Asia
Central/South America
Mid East/Africa
Western Europe
Australasia
Supplier and product information updated August 14, 2017.